Main image
Click to view image in fullscreen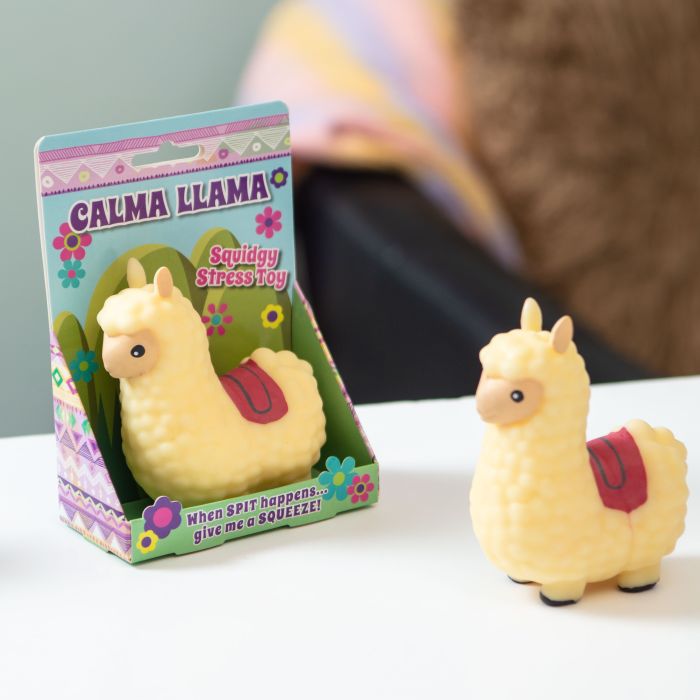 Stress Toy - Calma Llama
Stress Toy - Calma Llama is available to buy in increments of 12
Love llamas? Feeling stressed? This llama stress toy will not only help you free yourself of stress and drama but leave you feeling like a calma llama. Made out of silicone, this llama is strong enough to endure any stretching, squeezing and throws across the room, and will continue to smile throughout. A brilliant and funny novelty gift complete in colorful cartoon gift packaging for llama lovers and stressheads alike on their birthday or as a perfect White Elephant gift or stocking stuffer. Not suitable for children under three years. Great to place on your desk or in your handbag for when 'Spit' happens.
A perfect novelty gift with bright gift packaging.
Bright and unique. Made from Silicone.
A great stress relieving toy.
Perfect for a White Elephant gift, stocking stuffer, birthday present or Christmas gift.
FUN DESK ACCESSORY - In need of some desk toys? How about a cool stress ball? Great for when you're stressed or bored at work, our anxiety toys make perfect novelty desk accessories for women!
Depth : 5.50 inches
Height : 2.00 inches
Width : 4.00 inches