Main image
Click to view image in fullscreen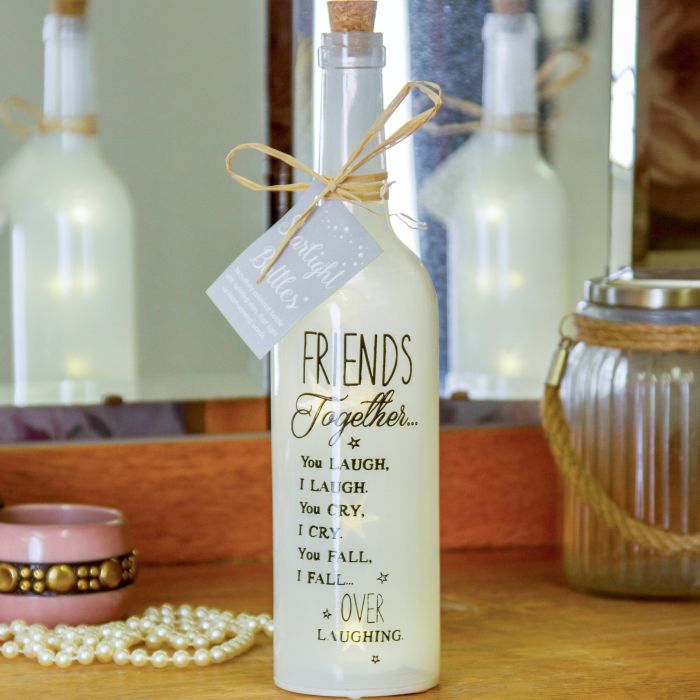 Starlight Bottle - Friends Together
Starlight Bottle - Friends Together is available to buy in increments of 6
Show your friend how much you love them with this beautiful white pearlized starlight bottle. With a heart warming sentiment "Friends Together... You Laugh, I Laugh. You Cry, I Cry. You Fall, I Fall... Over Laughing" and gorgeous homely star effect LED lights, this glass wine bottle will brighten up a friend's day and home. Complete with a gift tag tied beautifully with hessian, this is a wonderful glassware gift for a wonderful friend on their birthday, christmas or just because you love them.
A perfect gift for someone special, these beautiful bottles will not only brighten up their day but their home as well.
These colorful glass bottles are filled with star shaped LED lights.
The bottles include a heart warming sentiment to help make anyone receiving these feel extra special.
only needs 3 AAA batteries
One glass bottle
Depth : 2.75 inches
Height : 11.75 inches
Width : 2.75 inches