Main image
Click to view image in fullscreen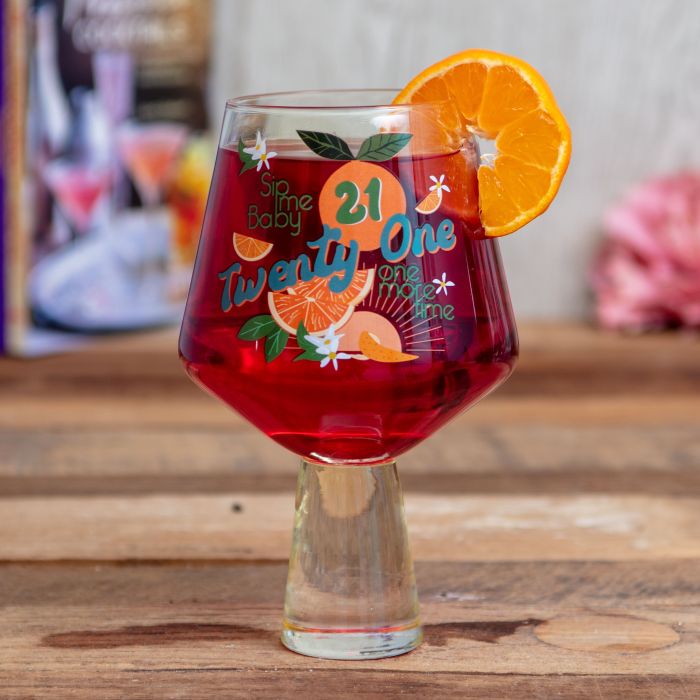 Shake It Up Cocktail Glass - 21
Shake It Up Cocktail Glass - 21 is available to buy in increments of 6
Celebrate in style with our fun, unique shaped Shake It Up Cocktail Glass! Featuring high-quality exotic themed decoration and '21' birthday decals, all printed on a pastel yellow cocktail glass, this makes the perfect gift for her on this milestone birthday! Perfectly presented in a gorgeous matching gift box, this fabulous glassware gift will have anyone feeling pretty fly for a mai tai!
SHAKEY SHAKEY SHAKEY - Our Shake It Up Cocktail Glasses feature bright tropical illustrations and awesome 21st Birthday decals and a sassy 'Sip Me Baby One More Time' design, making it the perfect birthday cocktail glass!
AWESOME DESIGN - This pastel-yellow colored glass comes in a fun and unique shape to make a fabulous and different glassware gift for her!
QUALITY COLORED GIFT BOX - Packaged in a wonderful gift box complete with cut-outs, this glass is pre-packaged making it easy to gift!
THE PERFECT GIFT FOR HER - Our fabulous 'Shake It Up' Cocktail Glass is the perfect 21st Birthday gift for her!
Depth : 4.75 inches
Height : 7.50 inches
Width : 4.75 inches