Main image
Click to view image in fullscreen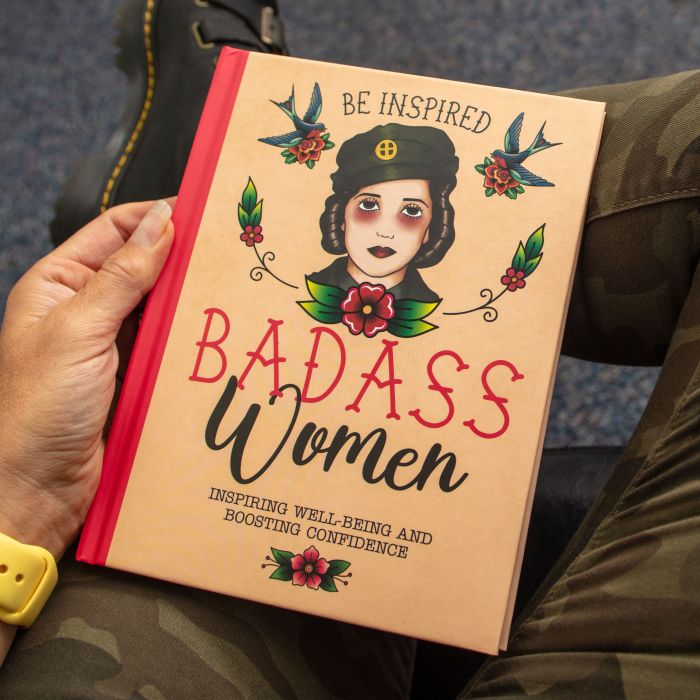 Be Inspired: Badass Women
Be Inspired: Badass Women is available to buy in increments of 6
Well behaved women don't make history, and this book is proof! Be Inspired: Badass Women is a women's history book filled to the brim with amazing stories about rebel girls who were not afraid to go against the grain. From pirates to freedom fighters, artists to warriors, these women made history despite setbacks!

Travel through women's history and read about women who refused to fit the mould, from Rosa Parks to Grace Jones, Annie Oakley to Joan of Arc, and the lessons we can learn from their lives, bravery and achievements! With 128 pages filled with jaw-dropping women facts and anecdotes, all paired with quality badass illustrations within a gorgeous hardback cover, this book gives you an insight into women around the world, and shows you just how badass women can be!

Perfect as a quality feminist gift for friends and family, this women's world history book makes a great birthday gift for rebel girls, christmas present for family and friends who want a bit of inspiration, or a white elephant gift for her! So get a boost with this girl power book filled with strong, badass women!
STRONG WOMEN! - Checkout some bad girls throughout history and the amazing things they achieved by being a different! This awesome rebel girls book shows that being a badass can do some good!
FIGHT FOR WHAT'S RIGHT - This girl power book goes through women's history and picks out some of the most badass, inspirational, strong and brave women, and the life lessons they can teach us!
GREAT GIFT BOOK FOR GIRLS - This awesome feminist book is the perfect book for girls who have a passion for rebel girls and womens history books filled with inspirational women!
FILLED WITH FACTS AND STORIES - With 128 pages filled with awesome history facts and amazing stories, quality illustrations and packed within a gorgeous quality hardback cover!
PERFECT FEMINIST GIFT - With stories from pirates, warriors, campaigners, artists and politicians, this is the perfect book for strong women on birthdays, at Christmas or as a white elephant gift!
Depth : 6.50 inches
Height : 8.50 inches
Width : 0.50 inches