Main image
Click to view image in fullscreen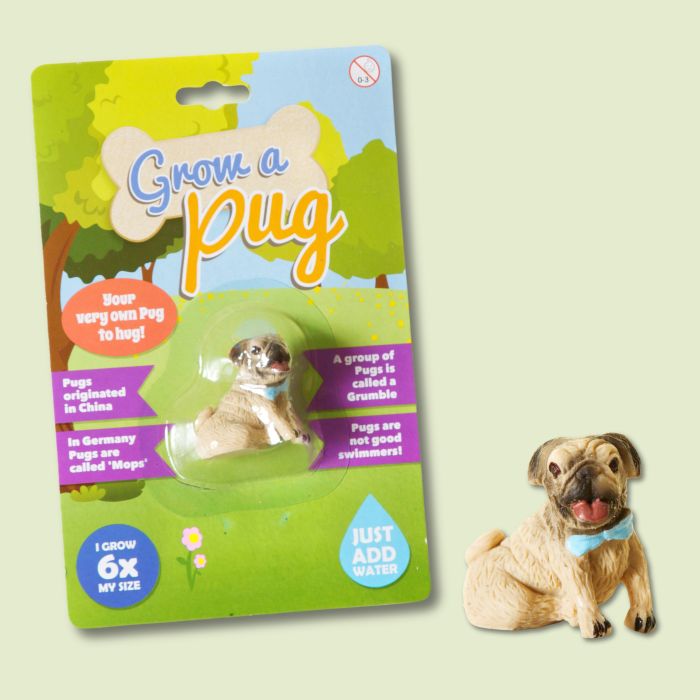 Grow A Pug
BB5217
Out of stock - available for backorder
Grow A Pug is available to buy in increments of 12
With this pug, there is no walking, scooping poop or wet dog whiffs, all you need to do it pop him in water and watch him grow up to 6 times his size in a few days.
Once fully grown, this pug will shrink back to its original size out of water.
Great for someone who wants a dog but are too lazy for the real thing.
Perfect presentt or stocking stuffer.
Depth : 6.75 inches
Height : 1.25 inches
Width : 4.25 inches